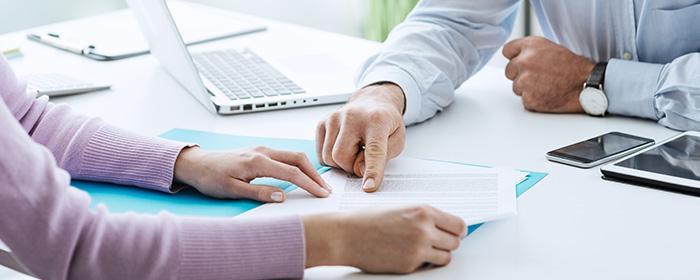 Contract Disputes
Of all the issues that arise in construction litigation, disputes involving the rights and responsibilities of the various parties to a contract are the most common. Almost every case we handle involves some aspect of contract law and interpretation. Clear identification of requirements, team formation, good communication channels, good bidding practices, and complete construction documents all work to minimize misunderstandings and avoid disagreements.
Unfortunately, some disputes are inevitable. When they arise, address them. It is common for construction disputes to go unattended during the course of a job and accumulate at the end of the project. This is usually the worst timing for all concerned: the owner who is trying to move in, the design team which is busy with closing out the project, and the contractor trying to get paid for things that weren't addressed along the way.
Most disputes occur over changes in the work, namely, revisions to contract drawings as issued at the time a contract was signed. Specific procedures are delineated in the General Conditions for the processing of change orders, including the handling of concealed conditions, claims for additional cost, minor changes in the work, and uncovering and correction of the work. There are also provisions for acceptance of defective or nonconforming work and termination conditions.
The second most common source of disputes is poorly documented or coordinated drawings. For example, a GC eager to land a contract may receive a set of drawings with numerous conflicts between lighting and ductwork. The owner, unaware of the problem, may be surprised when the GC finally raises the issue and asks for an interpretation. If the A/E solves the problem, but requires the use of ten more light fixtures, who will pay for them? Coordinating engineering and architectural drawings from the beginning can help avoid such conflicts.
 How Can We Help?
I represent owners, general contractors, design professionals, subcontractors and suppliers in contract disputes. We have practical real world experience in the engineering and construction industries. We use that experience when prosecuting and defending all types of disputes at the local, state, and federal court levels, as well as in arbitration and mediation. In addition, The Temple Law Firm often prepares and negotiates design and construction contracts. This experience helps identify problematic and unfavorable contract language.
We work hard to offer preventative advice and counsel so that costly and time- consuming litigation can be avoided, but when that is not possible we will effectively and aggressively take your case to trial.